<< Back
5th Support Group Meeting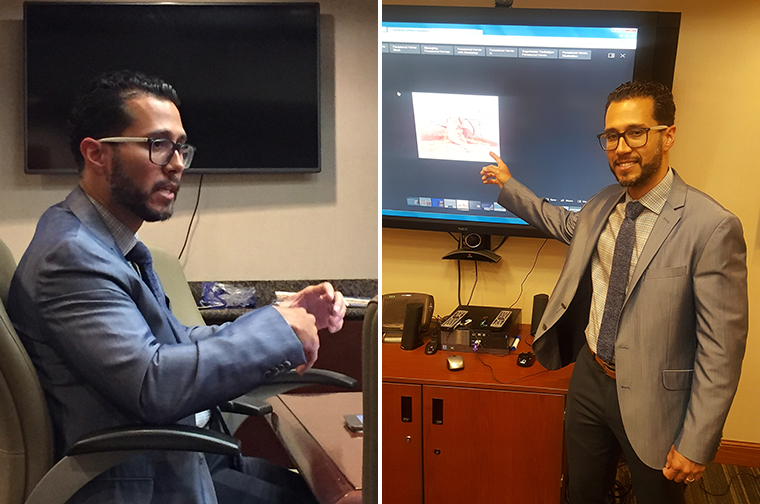 Speaker: Rodolfo Pigalarga, M.D. (Colorectal Surgeon)
Topic: Parastomal Hernias
Date: September 25, 2018
The Support Group Meeting #5 was held on September 25, 2018, at 6 pm
at the University of Miami Hospital in the Board of Director's meeting room.
Dr. Luis Hernandez, a colon & rectal surgeon, spoke about the appearance of a hernia around the stoma, called a parastomal hernia, which might happen to a certain percentage of the colostomies and ileostomies. It is prone to occur in overweight people. Age can be another factor as well as increased abdominal pressure which can occur with severe coughing, sneezing or lifting heavy objects where there would be bowel pressure in the stoma area. Such a hernia may cause an infection in the stoma area. He discussed other conditions of how the weakening of the stoma and the protrusion occurs and showed some visual examples, on the screen describing the area.He talked about how he would fix the hernia through surgery and several other methods.He explained how one who is doing exercise might want to wear a belt which would reduce the pressure on the bowel pushing through the stoma area. Vice President Ana Restrepo, RN, BS, produced an example belt which was passed around. It was an interesting speech and he allowed for questions and discussion, which took place.
Refreshments were available. Patients exchanged information and obtained advice from ostomy nurses present from several hospitals.